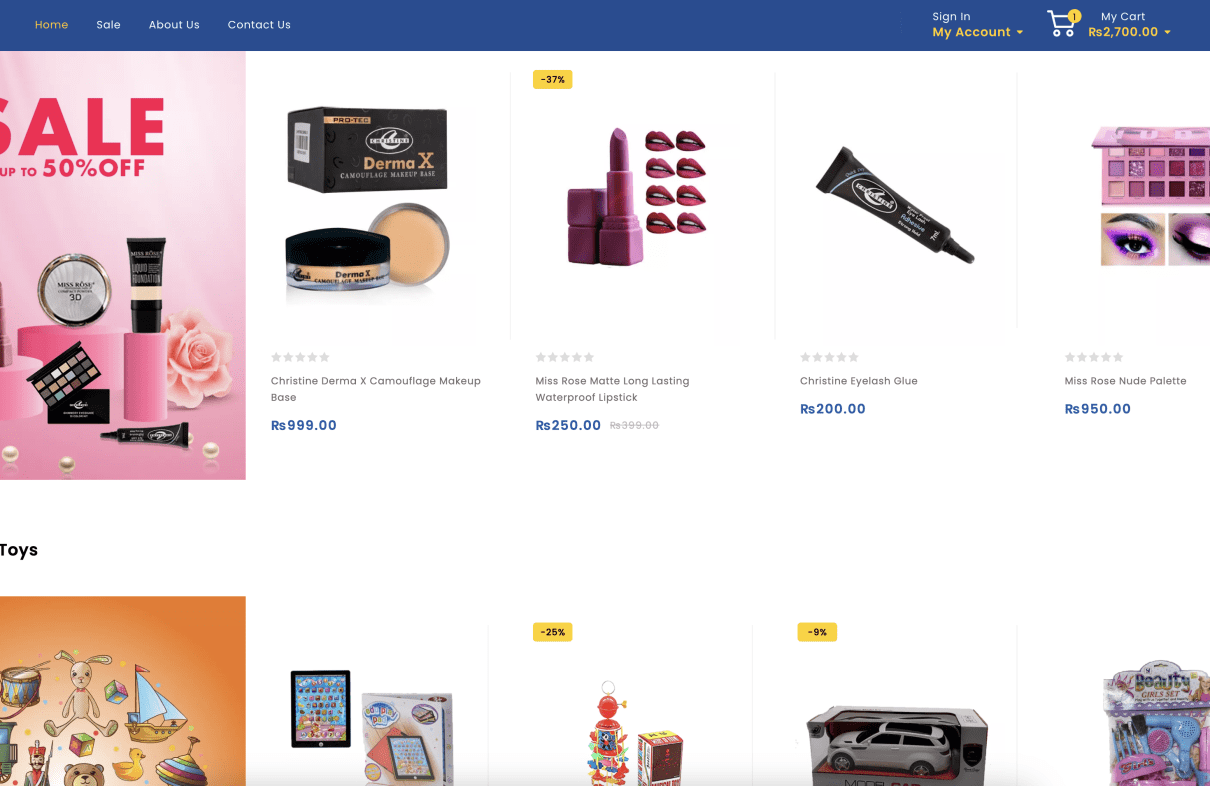 Introduction:
Khizanah.com, an emerging online ecommerce startup, approached Tekvill with the goal of creating a robust and user-friendly online platform to showcase and sell their diverse range of products. This case study outlines the journey of Tekvill's collaboration with Khizanah.com, from initial consultation to the successful launch of their ecommerce website.
Challenges:
User-Centric Design: Khizanah.com wanted a website that was not only visually appealing but also highly intuitive and user-friendly to ensure an excellent customer experience.
Scalability: As a startup with ambitious growth plans, Khizanah.com needed a platform that could easily scale to accommodate increased traffic and product offerings.
Security: Ensuring the security of customer data and transactions was paramount to building trust with users
Performance Optimization: The website needed to load quickly and efficiently to retain visitors and reduce bounce rates.
Development Process:
Planning and Requirements Gathering: Tekvill's team collaborated closely with Khizanah.com to define project requirements, set milestones, and establish clear project objectives.
Design and Prototyping: Tekvill created wireframes and prototypes, which were refined based on feedback from Khizanah.com's team and potential users.
Development: The website was developed using a combination of front-end and back-end technologies, ensuring it met the highest standards of performance and functionality.
Testing: Rigorous testing was conducted to identify and rectify any bugs or issues, ensuring a smooth user experience.
Launch: The website was successfully launched, with Tekvill providing post-launch support to address any immediate concerns and to monitor performance.
Conclusion:
The collaboration between Khizanah.com and Tekvill resulted in the successful launch of an ecommerce platform that exceeded expectations. With a user-friendly design, robust security measures, scalability, and exceptional performance, Khizanah.com is well-positioned for growth and success in the competitive online marketplace. Tekvill's dedication to understanding the client's needs and delivering a tailored solution played a crucial role in this success story.
Technologies Used
WordPress
Woocommerce
PHP
Javascript
CSS
Custom Development
Payment Method Customization
UI Design
WordPress Theme Development
Khizanah - Custom Ecommerce Development
Category

Design and Development